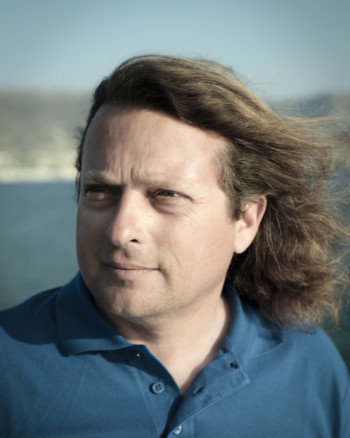 Greek Water Yachts is a local, small family owned company by Antonis Biskentzis, with a fleet of 2 sailing yachts and 3 more from our associates, for sailing vacations in the Greek Islands
Offering Greek island sailing charters with skipper from Paros Isle, which is located in the center of Cyclades island group in the Aegean Sea in Greece, gives you the opportunity to sail to itineraries that you have never seen or imagined before.
A lot of our guests feeling the freedom a sailing cruise can offer, they grab the chance to express themselves without clothes.
This is how the idea of Greek Naturists Yachts arose. A subdivision of Greek Water Yachts that will offer nudist sailing trips as a special category of guests with a special philosophy.
Antoni's is fun of naturism and his philosophy of simplifying the things is very obvious as soon as you will meet him.
He will be glad to meet you during your Greek sailing trip.